In a 3-year study of 5,000 patients with moderate or severe depression, those treated with antidepressants seemed to show lower rates of death, coronary artery disease and stroke than those who did not take the drugs.
The association appeared to be stronger for treating more severe cases of depression than was the effect of using statin drugs to reduce cardiovascular risk, say the doctors from the Intermountain Medical Center Heart Institute in Salt Lake City, UT.
Details of their questionnaire study - finding 5,311 people, or 20%, affected by the mental healthproblem among a total of over 26,000 patients treated by the center over 3 years - will be presented by the researchers at this month's annual conference of the American College of Cardiology.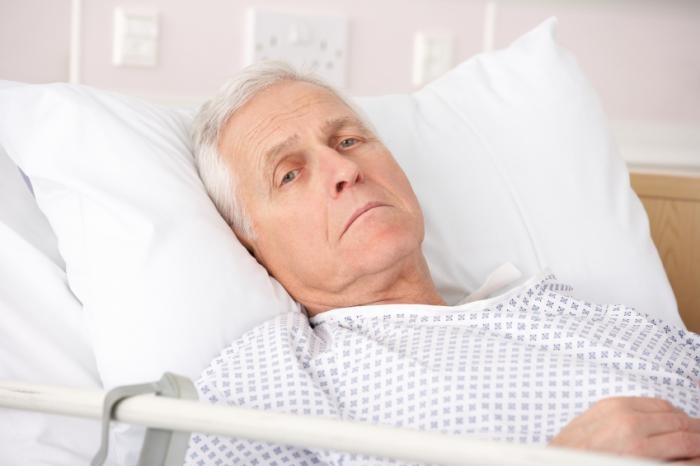 The 20% had moderate or severe depression while the remaining 21,517 patients did not show depression against a 9-question depression screen, or only mild depression.
The screening assessment tool asked about factors such as mood, sleep and appetite to gauge the level of depression.
Lead author, Heidi May PhD, a public health scientist, says:
"This study demonstrates the importance of evaluating patients for depression, not only in terms of improving their mood, but reducing their risk for heart disease."
In the analysis of rates of death, coronary artery disease and stroke versus levels of depression and its treatment showed that patients with moderate to severe depression who were taking antidepressants had a lower risk of the three events during the study period. This was compared with patients with the same level of depression but not taking antidepressants or statins.
"Antidepressants were not associated with a reduced cardiovascular risk in people with little or no depression, but in moderately to severely depressed people, antidepressants were shown to significantly improve cardiovascular outcomes," Dr. May says.
The results also suggested there was a greater protective effect from treating the more severe depression with antidepressants than from the addition of statins, cholesterol-lowering drugs that tackle cardiovascular risk directly.
Although the study was not designed to analyze a correlation directly, moderately to severely depressed patients taking antidepressants alone, the researchers say, appeared to fare better than those taking statins alone or in addition to the mental health drugs.
"We thought we'd see an additive effect," Dr. May says. The researchers found, however, "that in the more depressed people, the antidepressant really was what made the biggest difference."
Behavioral changes from treating depression
Dr. May believes treating depression results in behavioral changes that could explain the links suggested by the limited epidemiological study.
She proposes: "Antidepressants might have relevant physiological benefits, but I also think the behavioral changes that improve a person's mood can also improve cardiovascular health."
"This study demonstrates the importance of evaluating patients for depression, not only in terms of improving their mood, but reducing their risk for heart disease."
Depression is often overlooked, Dr. May adds, with more focus usually placed on traditional cardiovascular risk factors.
Statistics published in 2012 by the US Centers for Disease Control and Prevention show the relationship between mental health, chronic disease and injury "is significant" - for example, the mental health and chronic diseases report cites evidence that major depressive disorder is associated with 17% of cardiovascular cases and 23% of cerebrovascular cases.
Dr. May's analysis took account of the effect of standard cardiovascular risk factors such as diabetes, smoking and high blood pressure in drawing a correlation with antidepressants. She would like to see more research that looks further into the relationships between depression, antidepressants and cardiovascular health.
The study, being confined to data from medical records, could not account for other factors that might have explained the association with drug treatment for depression, including physical activity, changes in lifestyle habits, or nondrug mental health treatments such as counseling.
The study will be presented on 15 March at the 64th annual scientific session of the American College of Cardiology in San Diego, CA.
Mortality risk is 'two times higher' in people with mental disorders, according to a review of 203 studies published last month in JAMA Psychiatry.
Written by Markus MacGill
References
Intermountain Medical Center news release, via Newswise.